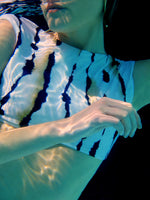 FIO D'ÁGUA
As Lojas Fio d'Água abriram na Primavera de 2004.
A Fio d'Água é um espaço dedicado à moda praia, vestuário e acessórios.
As colecções Fio d'Água destinam-se a uma mulher moderna e de personalidade marcante, que simultaneamente busca sofisticação e um estilo diferenciado.
Disponibilizando uma gama vasta de produtos a Fio d'Água reflete como principal objetivo a oferta de Exclusividade, Diferenciação, Modernidade e Excelência.
O design das peças, a elevada qualidade e o atendimento personalizado garantem um destaque na Moda em Lisboa.
A Fio d'Água conta com prestigiadas marcas nos seus diferentes produtos, valorizando um estilo de vida leve, livre, colorido e alegre.
.     .     .     .     .     .     .     .     .
Since 2004 Fio d'Água is a space dedicated to beachwear, clothing and accessories, with shops in Lisbon and Comporta.

The collections are designed for a modern woman with a striking personality, who simultaneously seeks sophistication and a distinctive look.

Offering a wide range of products, Fio d'Água reflects  Exclusivity, Differentiation, Modernity and Excellence.

Design, High quality and  Personalized service are Fio d'Água fashion DNA.
Fio d'Água * Lisbon * Comporta * Portugal * Online Store
Location
Our stores
LISBON
Address: Largo Hintze Ribeiro 2B 2C
1250-101 Lisbon
10:30am - 7:30pm
CONTACT
+351 964 230 587
COMPORTA
Address: Largo São João - Comporta
March - May
Thursday - Sunday 10:30am - 7:30pm
June - September - Every day - 10:30am - 7:30pm
CONTACT
+351 964 230 587
COMPANY 
FIO D'ÁGUA Lda
EMAIL
shoponline@fiodagua.com
info@fiodagua.com